Call for Applications:
CLOSED CALLS
PHOENIX EM JDP Dynamics of Health and Welfare
PHOENIX EM JDP Dynamics of Health and Welfare is coordinated by the University of Évora, Portugal, designed for future careers in teaching, research, private and public management in national and international contexts. It is interdisciplinary with an explicit and solid basis in social sciences and humanities; thematically, theoretically, methodologically and empirically. It includes philosophy and ethics, history, cultural, socio-economic and political studies, as well as epidemiology, demography, health economics and organization, health communication, evaluation techniques, etc. in humanities and social sciences. PHOENIX JDP integrates theory and and practise in courses, seminars, research and mandatory internships. The tuition and research language is English. Courses and seminars are also availble in local languages for students with adequate language skills.
The program covers three years of full-time work (180 ECTS) based on employment contracts including monthly salaries and social security rights. Individual itineraries and mobility schemes are identified and agreed upon by supervisors and students during the first semester, organised according to each doctoral candidate's previous competencies and career plans.
Itinerary
Year 1 includes two joint schools for all students (6 ECTS), courses in local and/or mobility university languages (6 ECTS), thematic courses and the initial phase of thesis work. The main part is spent at a partner university (U 1) specialised on topics relevant for the students' individual itineraries. Two mandatory mobility months are located to a second partner university (U 2).
Year 2 includes internship (18 ECTS), mobility to an associate university (U 3) and continued thesis work.
Year 3 at U1, is dedicated to thesis work, presenting articles at workshops/conferences, writing and defence of the thesis. The complete thesis work corresponds to a total of 120 ECTS.
Examinations: Courses and seminars are examined at local universities. The thesis is defended at U1 with active participation of experts representing the consortium partners. Degree: Students will be rewarded a joint diploma.
Partners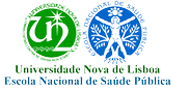 PHOENIX is a Joint Doctorate programme selected under Erasmus Mundus
Project Coordinator: Prof. Laurinda Abreu | Contacts: Isália Morais
Webmaster © 2011 Universidade de Évora | Largo dos Colegiais 2, 7005 Évora | T: +351 266 740 800 | F: +351 266 740 831 | Last Update: 16-Oct-2015